Whether you create your option sets from scratch or modify our pre-designed templates, all the option sets you create will be saved on the Your Option Sets page.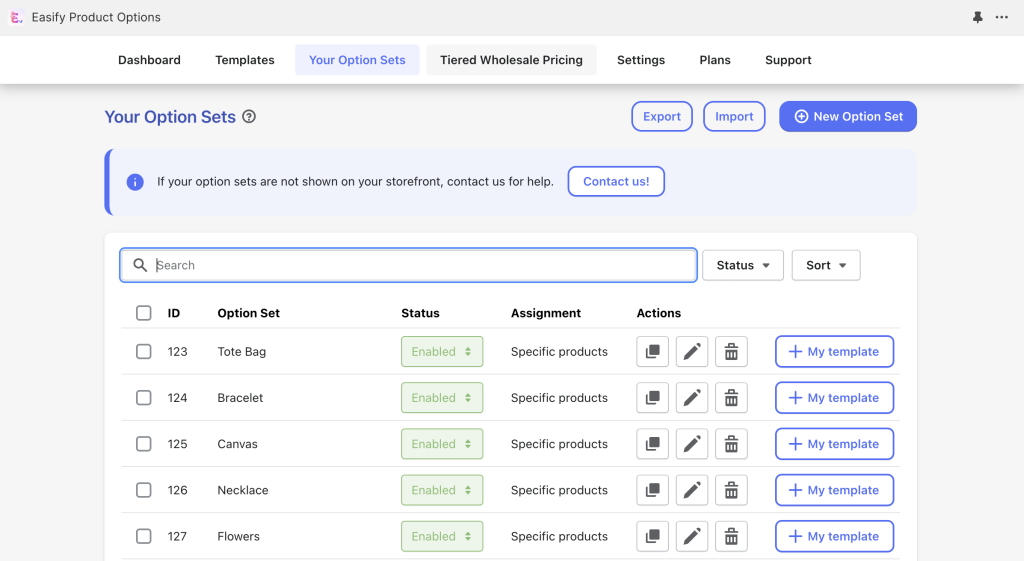 This page allows you to easily manage and edit your option sets. You can duplicate, delete, update statuses, and even save your option sets as templates for future use.
Your templates can be accessed from the Templates page under the My Template(s) tab.