Tiered Wholesale Pricing is a powerful feature that allows you to customize discounts based on the quantity of items purchased. You can set either a percentage or a fixed amount discount per item, tailored to specific customer groups.
This feature empowers you to maximize sales and cater to various customer segments efficiently.
Let's illustrate how this works with an example:
11 to 30 caps: Customers become eligible for a 10% discount per item.
31 to 50 caps: Customers unlock a 15% discount per item.
51 to 70 caps: Customers unlock a 20% discount per item.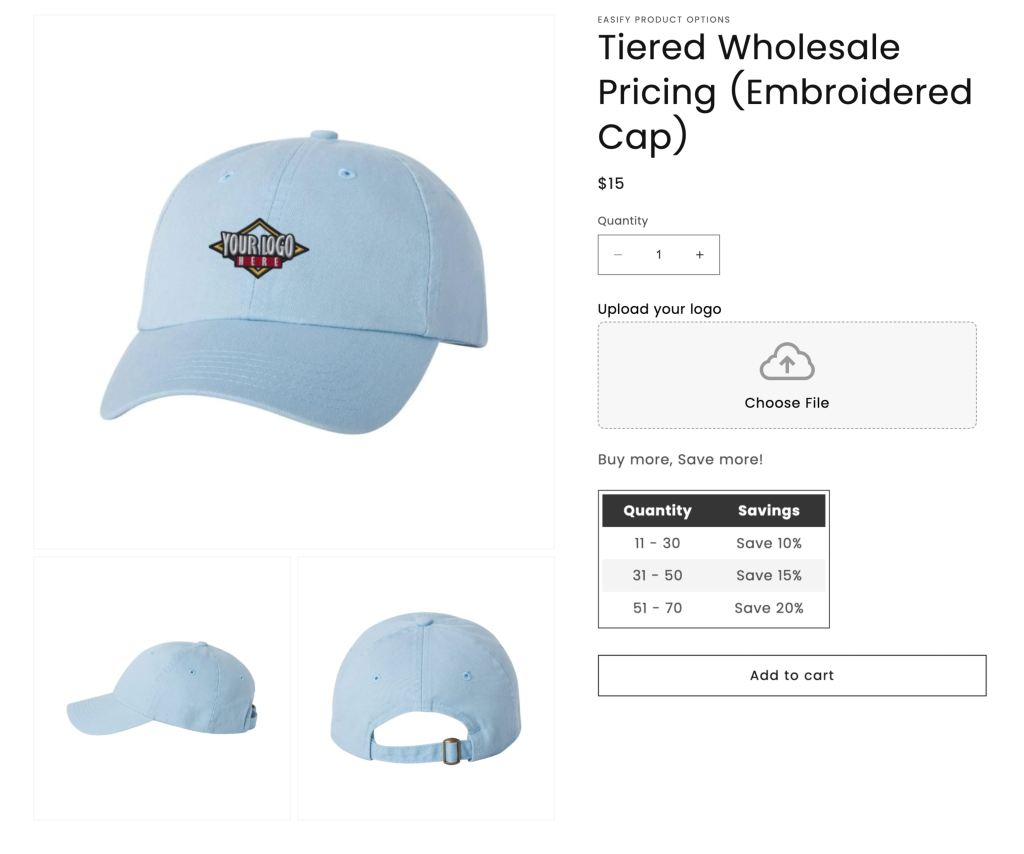 Important Notes: #
The discount (fixed amount or percentage) is applied per item, not on the total order. For instance, if an item costs $110 and the fixed amount discount for purchasing 5-10 items is $10 per item, the cost of each item after the discount becomes $100.
The fixed amount discount is subtracted from the original product price. It's not from the final product price after applying discounts. Be mindful of this when configuring your settings.