Create pop-up windows to provide additional details or information, such as size charts, in a more interactive and engaging manner.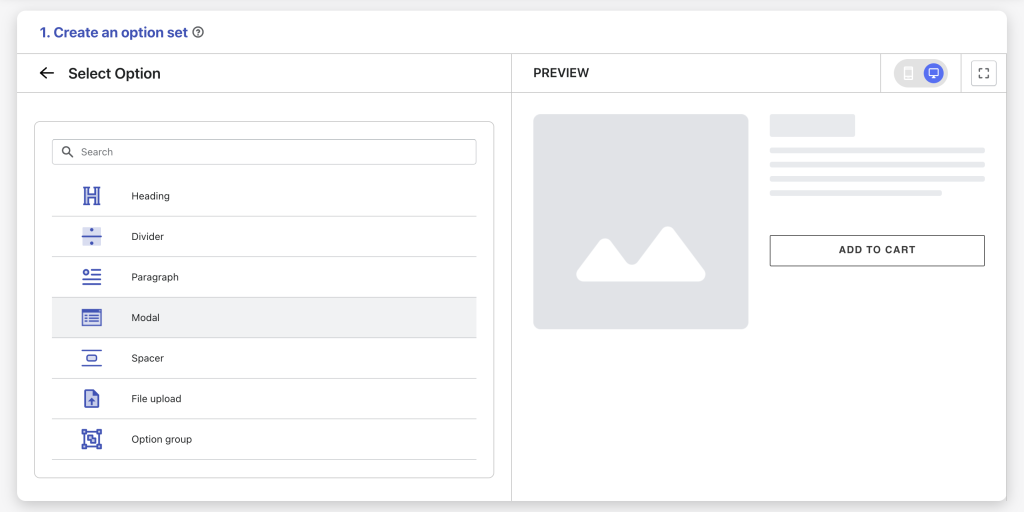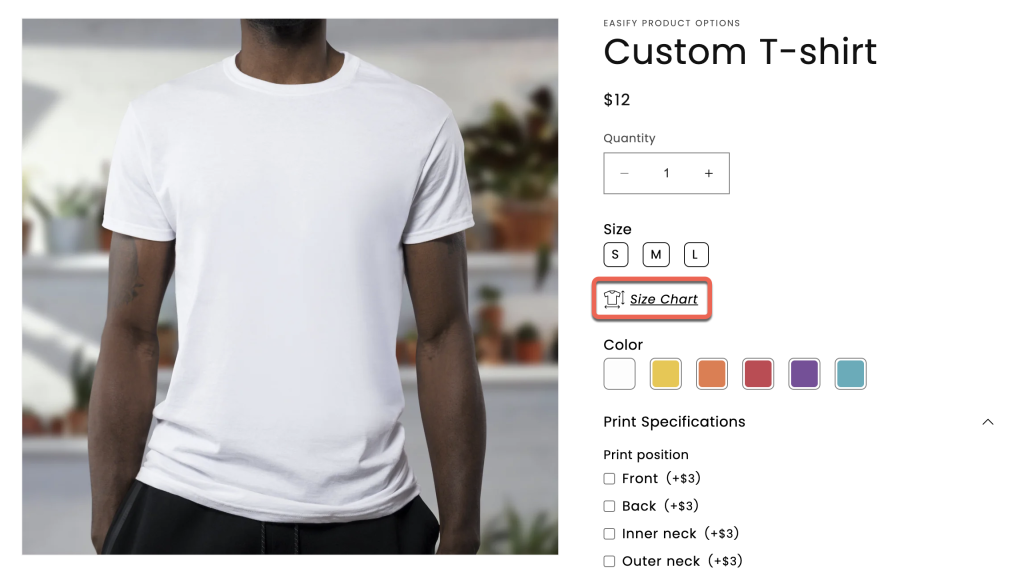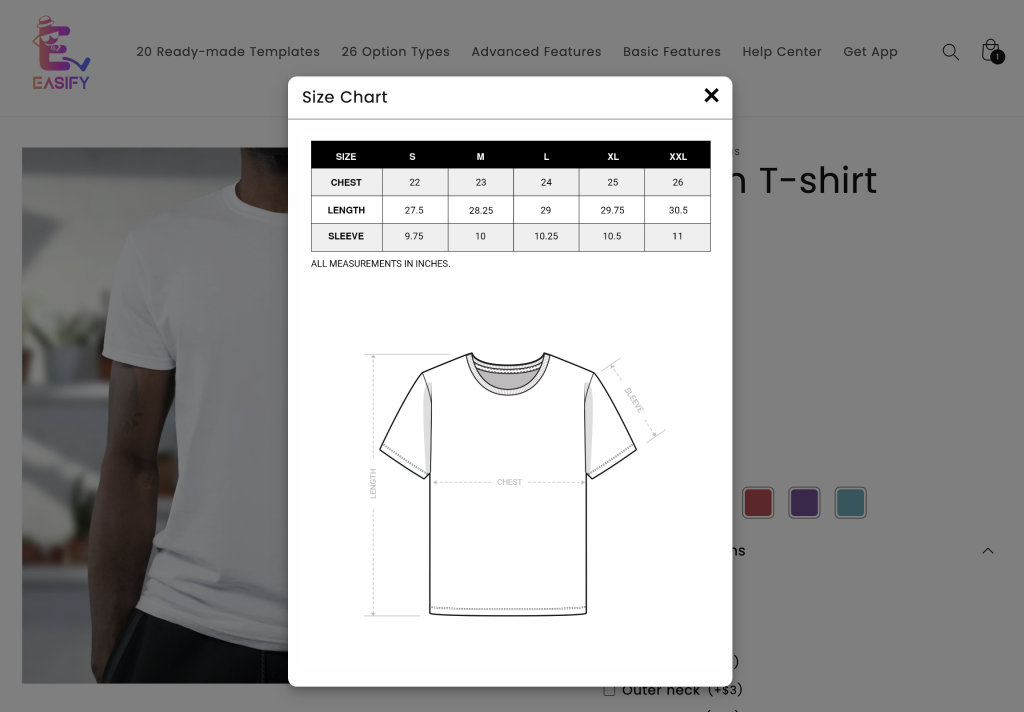 Option Settings #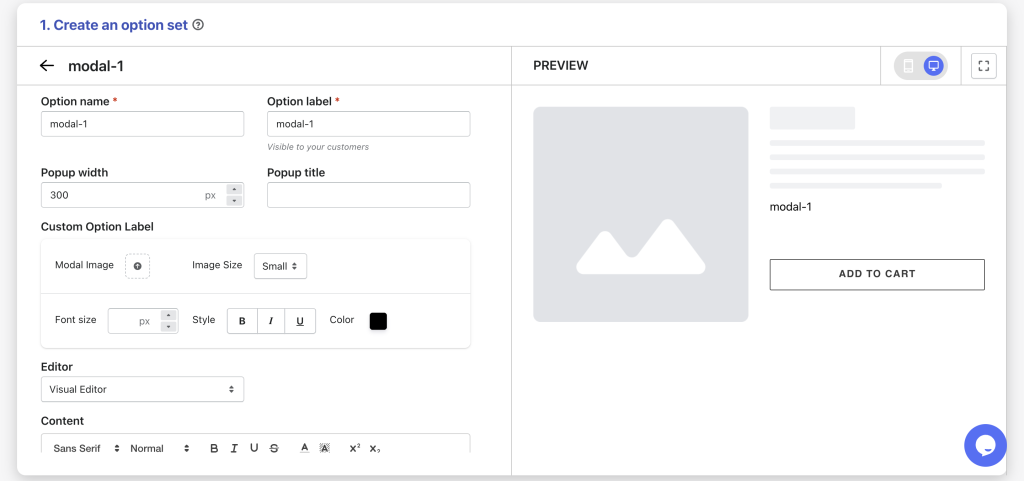 Option name: Give your Modal option a unique internal name, which will also be visible to your customers. Ensure that different options in the option set have distinct names.
Option label: Add a label that is visible to your customers. Option labels can be the same or different for various options in the option set.
Popup width: Define the width of the popup window that appears when customers click on the modal option label. Adjust it to suit your content and design.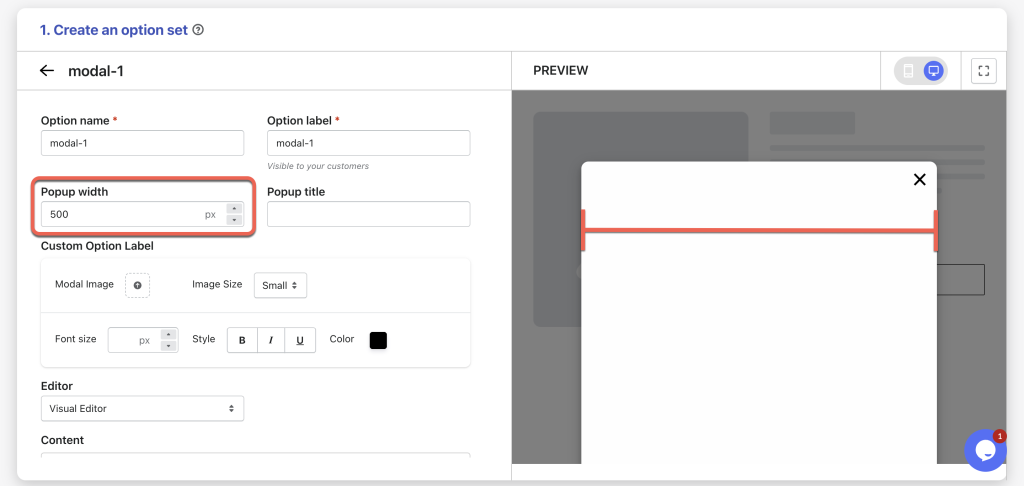 Popup title: Optionally, you can set a title for the popup window or leave it blank for no title to be displayed.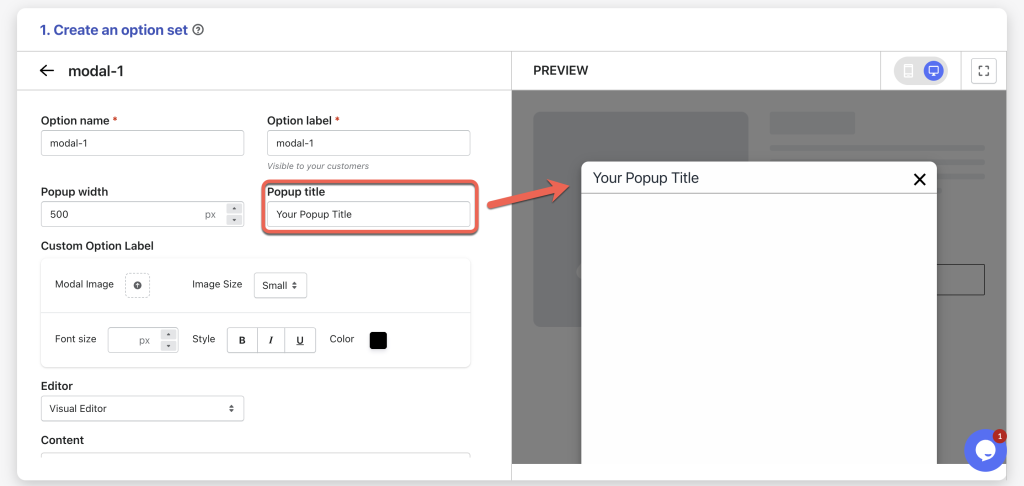 Custom Option Label: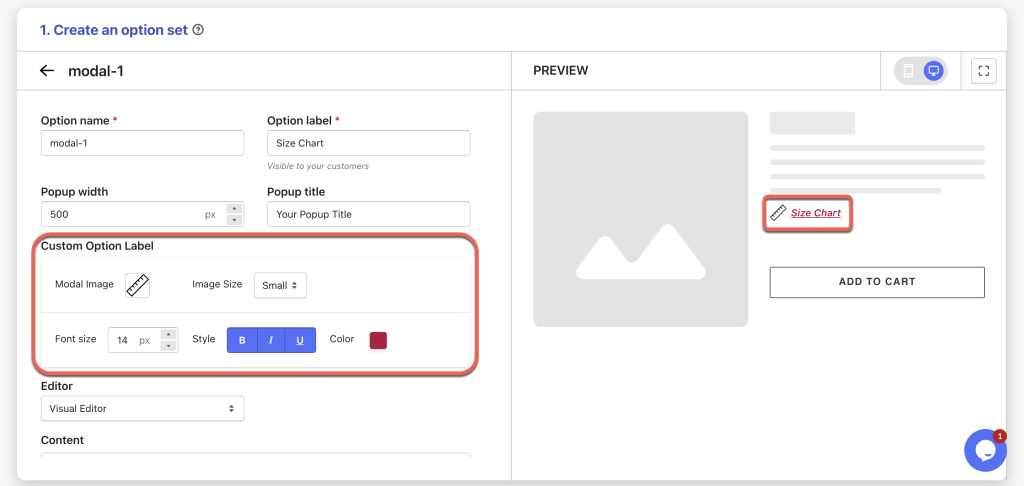 Modal Image: Upload an image or icon that will be displayed on the left of the option label. For example, if you intend to create a size chart, select a suitable size chart icon to enhance presentation.
Image Size: Choose the size of the uploaded image or icon (Small/Medium/Large).
Font Size: Set the font size of the option label (in pixels), e.g.: 14.
Style: Customize the font style by choosing options such as bold, italic, or underline.
Color: Define a color for the option label to align with your website's color palette and maintain visual consistency.
Editor: Choose between 2 editors to create the content for your popup:
Visual Editor: Use a user-friendly interface to design your popup content.
Code Editor: If you have technical knowledge, you can write custom HTML and CSS code for advanced customization.
Content: Add the content you want to display within the popup. For example, if you wish to showcase a size chart and lack coding skills, you can create your size chart table as an image and insert it into the content.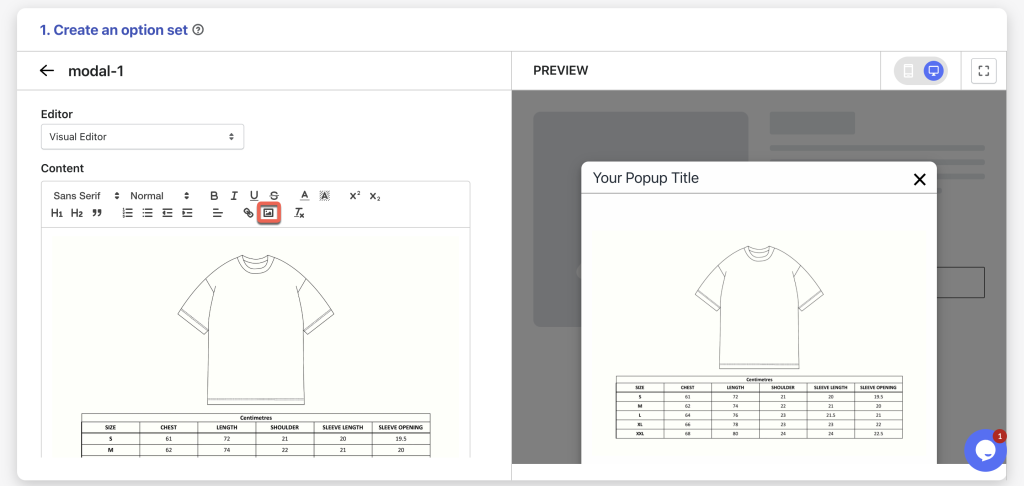 Need Assistance? #
If you run into any challenges while configuring your custom options, feel free to reach out to us for assistance through our convenient in-app live chat, by submitting your request via our contact form, or by sending an email to support@tigren.com. We're here to help!