The Add-on Price (or Price Add-on) feature allows you to set additional fees for specific options or option values within your product or service offerings. Whether you're customizing your products or offering premium services, the Add-on Prices feature provides flexibility and control.
This feature is included in the following option types: Text Box, Text Area, Number Text Box, Dropdown, Checkbox, Button, Radio Button, File Upload, Color Swatches, Image Swatches, Font Picker, Date Picker, Date Range, Time Picker, Color Picker, Switch, Product List, and Quantity.



































When to Use Add-on Prices? #
Use the Add-on Prices feature in the following scenarios:
Custom Pricing: Charge a different price for various option values within an option. E.g.: set a higher price for a larger size or an expensive material.
Additional Services: Set a specific price for upgraded or additional services, such as Fast Delivery or Engraving.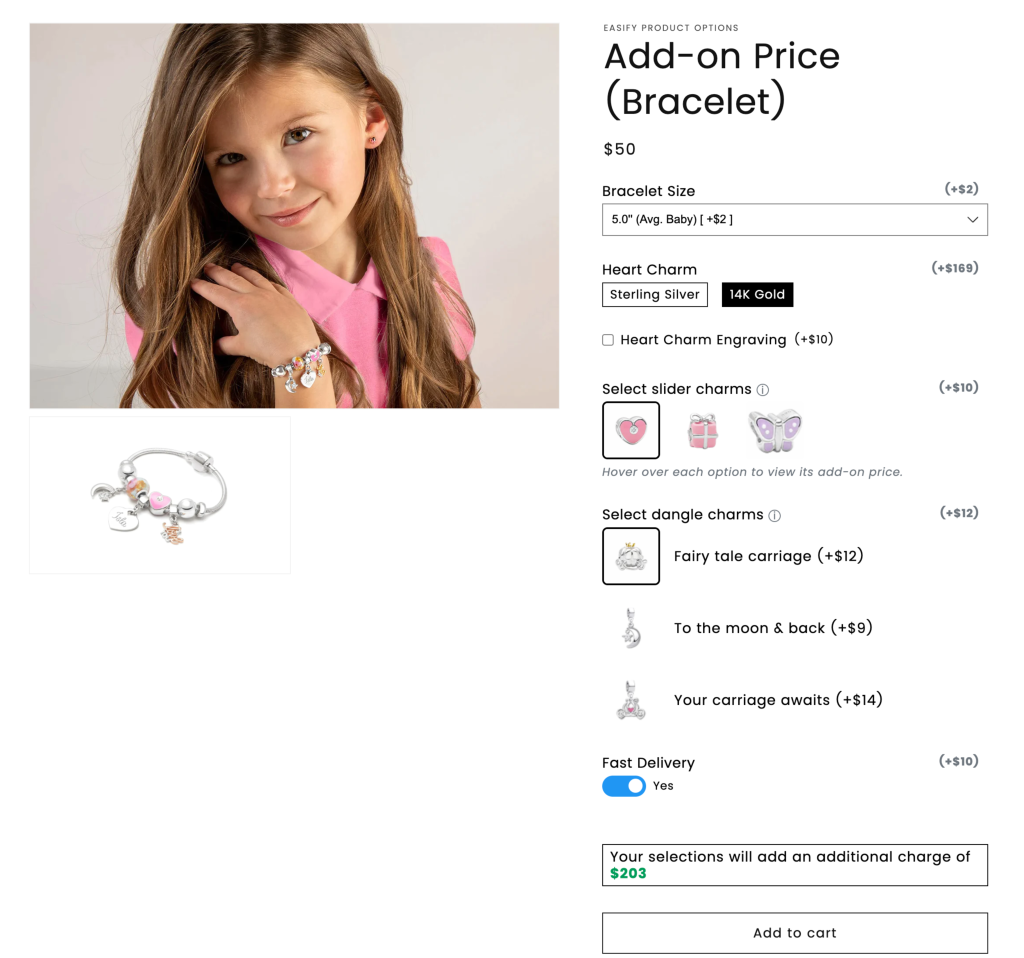 Note: Apply Add-on Prices for products or services that do not require inventory management. If you wish to both add a price and manage inventory for option values, consider using the Add-on Product feature.
Steps to Set Up Add-on Prices #
Follow these steps to configure the Add-on Prices feature:
Create a New Option Set: Start by creating a new option set tailored to your product or service.
Add Supported Option Types: Include an option type from the previously mentioned list, as these support the Add-on Price feature.
Configure Add-on Prices: Set the additional prices for the desired options or option values within your option set.
Complete Option Set: Proceed to configure your option set to align with your requirements.
Importance #
1. Checkout Buttons Compatibility #
The Add-on Price feature is not compatible with Special Checkout buttons like those from PayPal, Apple Pay, Shop Pay, Amazon Pay, etc. when used in the Product or Shopping Cart. It works seamlessly with the Shopify's Default Checkout button.
However, it remains compatible with all payment methods, including PayPal and Apple Pay, in the final Checkout page.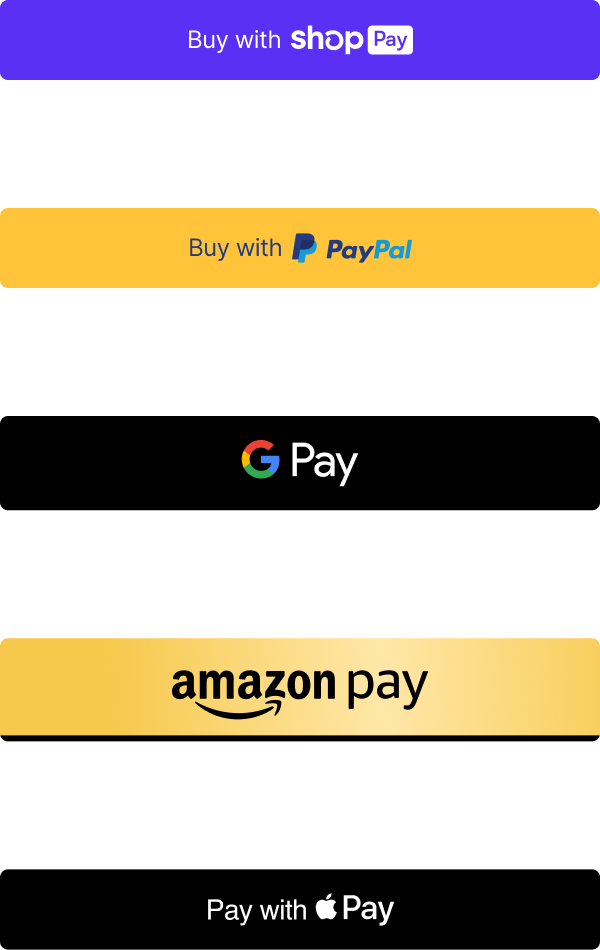 2. Discount Compatibility #
At present, the Add-on prices feature does not support the application of Shopify discounts or discounts generated by third-party apps.
Alternative Solution:
#
If you're looking to include additional costs for your product options and want those options to seamlessly integrate with your special checkout buttons on both Product and Cart pages, or if you want to apply Shopify discounts to your products, including those with custom options, the Add-on Product feature is the way to go.
This approach differs slightly from the Add-on Price feature, but it offers the advantage of addressing limitations in the Add-on Price feature, particularly in regard to checkout buttons and discounts.
To use the Add-on Product feature, follow this process:
Create a new product that represents your option and specify its price.
Associate this newly created product with the relevant option.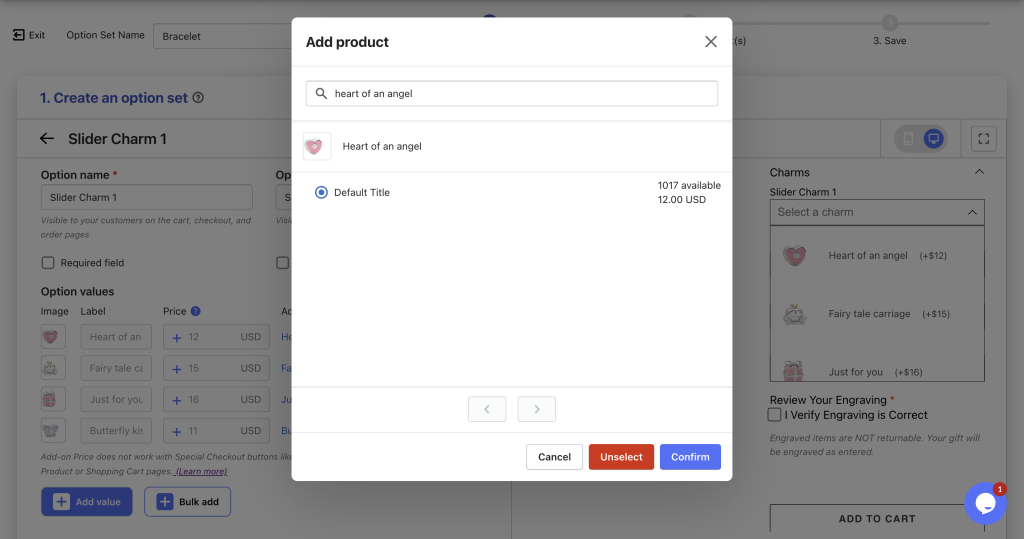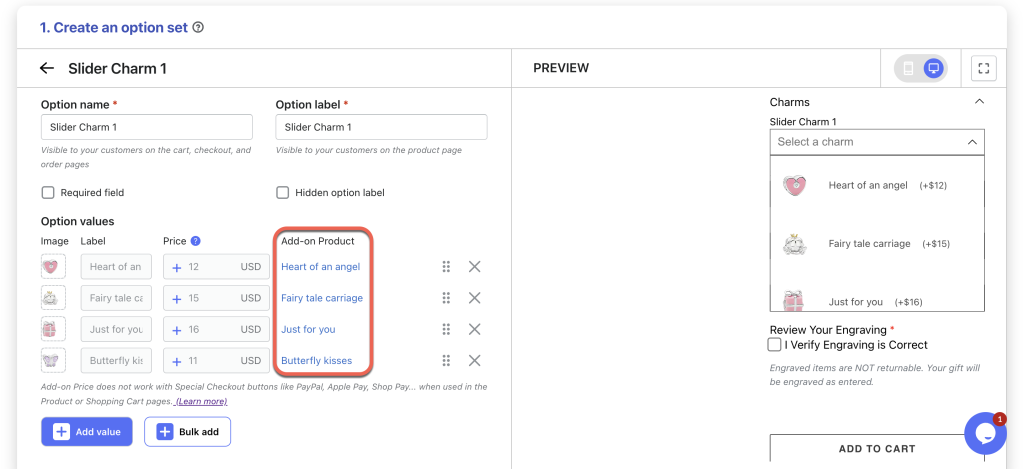 For more in-depth guidance on how to utilize the Add-on Product feature effectively, please refer to this comprehensive guide.
Need Assistance? #
If you run into any challenges while setting up the Add-on Prices, feel free to reach out to us for assistance through our convenient in-app live chat, by submitting your request via our contact form, or by sending an email to support@tigren.com. We're here to help!