Information tooltips or hints are small question mark icons or "i" symbols placed next to an option. When customers hover over or click on these icons, a pop-up box appears with additional information about the option.
This feature allows you to provide context, explanations, or suggestions regarding the option.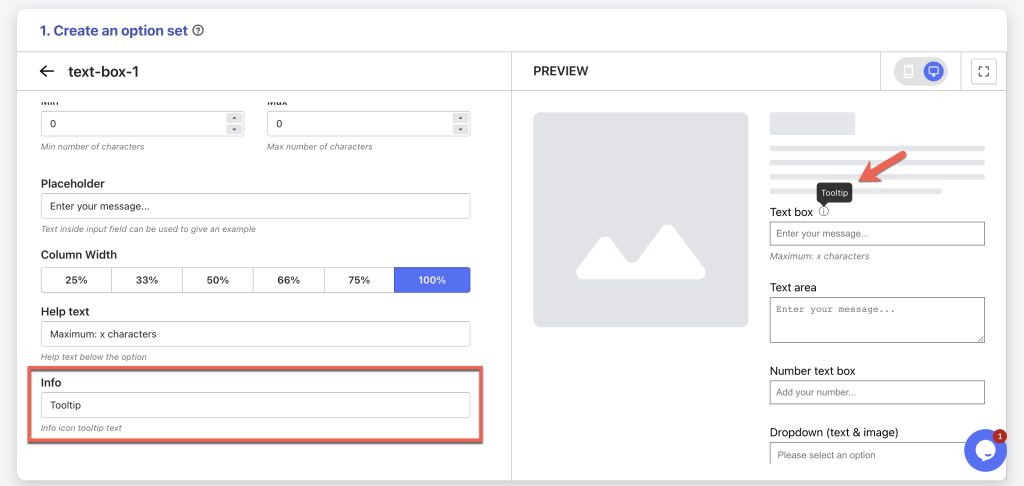 For example, if you offer different canvas thickness options for custom canvas prints, you can include a tooltip next to the Canvas Thickness option label to explain the characteristics of each option.
Similarly, in an online bookstore where customers can personalize book covers with custom images, a tooltip can guide customers on the image requirements, or any recommendations for optimal printing results.