Allows you to create a heading or title within your product options to provide clear sections or organize the options.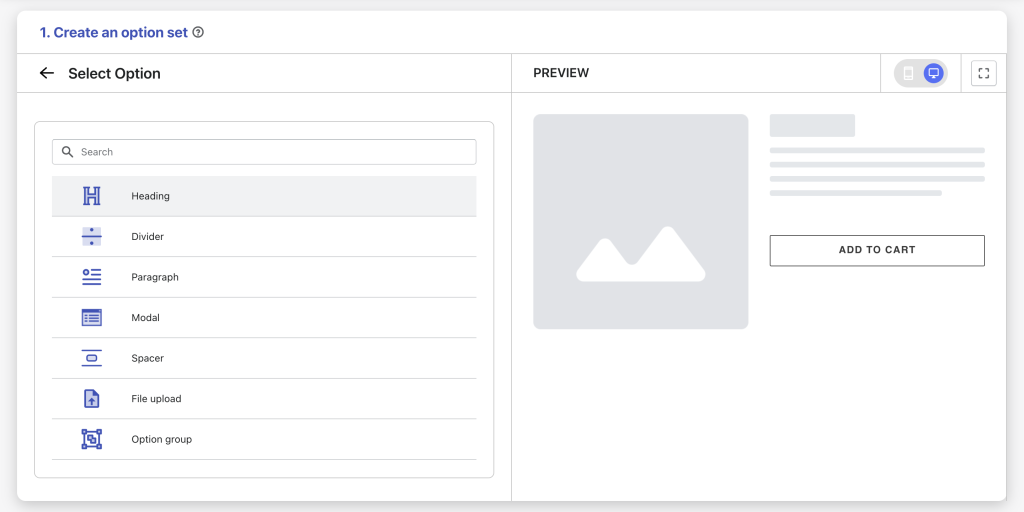 Option Settings #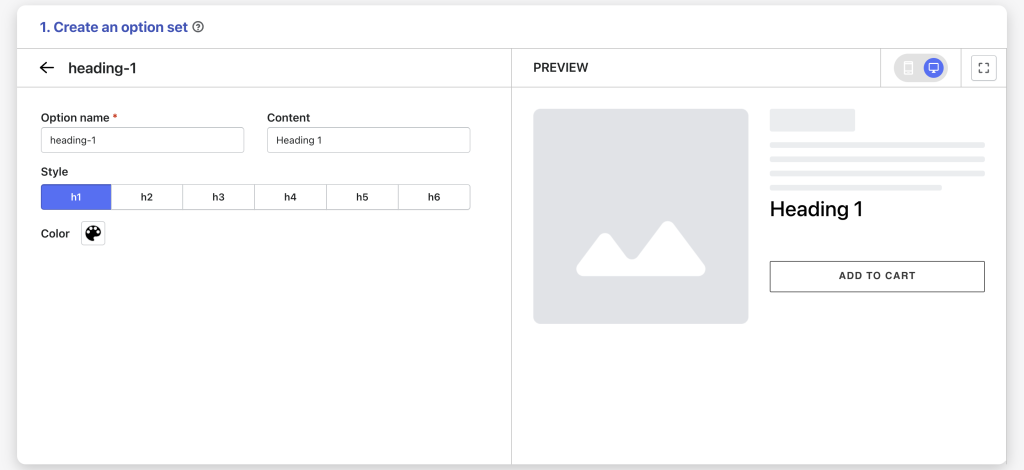 Option name: Give your Heading option a unique internal name, which will also be visible to your customers. Ensure that different options in the option set have

distinct

names.
Content: Write the heading title that you want to display on the product page. This title acts as a clear section label for your options.
Style: Define the heading's style, choosing from H1, H2, H3, H4, H5, or H6. This allows you to control the visual hierarchy of your headings.
Color: If desired, select a color for your heading to customize its appearance and make it stand out.
Need Assistance? #
If you run into any challenges while configuring your custom options, feel free to reach out to us for assistance through our convenient in-app live chat, by submitting your request via our contact form, or by sending an email to support@tigren.com. We're here to help!