Provides a text area where you can add descriptive text or additional information related to the product or customization options.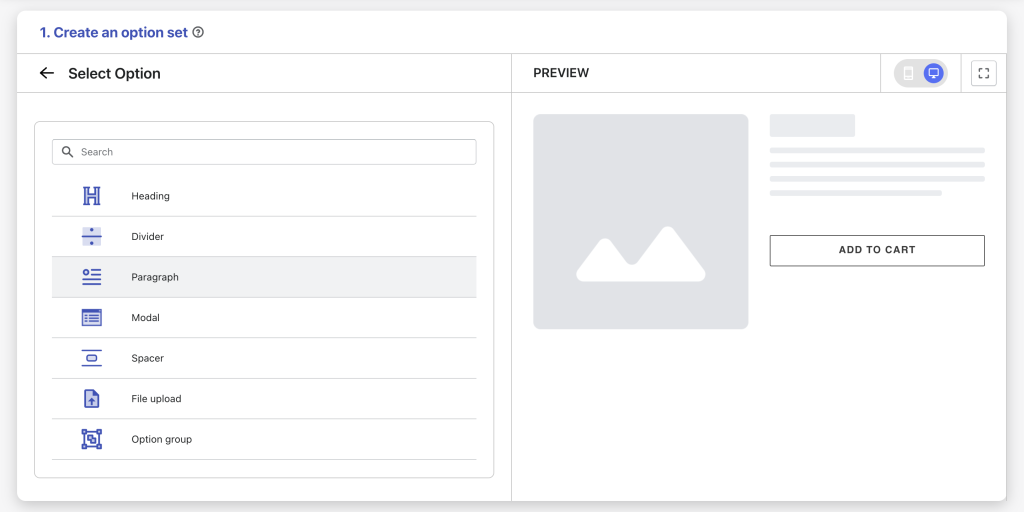 Option Settings #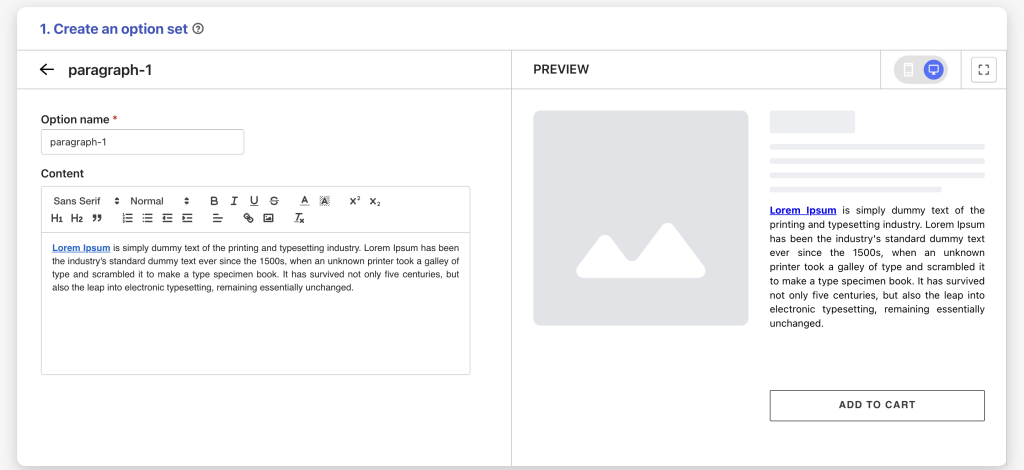 Option name: Give your Paragraph option a unique internal name, ensure that different options in the option set have distinct names.
Content: Write your paragraph and style it according to your preferences. You have the flexibility to choose fonts, adjust font size, apply formatting such as bold, italic, or underline, select colors, add hyperlinks, insert images, set headings, and manage alignment, among other formatting options.
Need Assistance? #
If you run into any challenges while configuring your custom options, feel free to reach out to us for assistance through our convenient in-app live chat, by submitting your request via our contact form, or by sending an email to support@tigren.com. We're here to help!