Inserts a visual line or divider to separate different sections or groups of options, enhancing the visual organization and readability.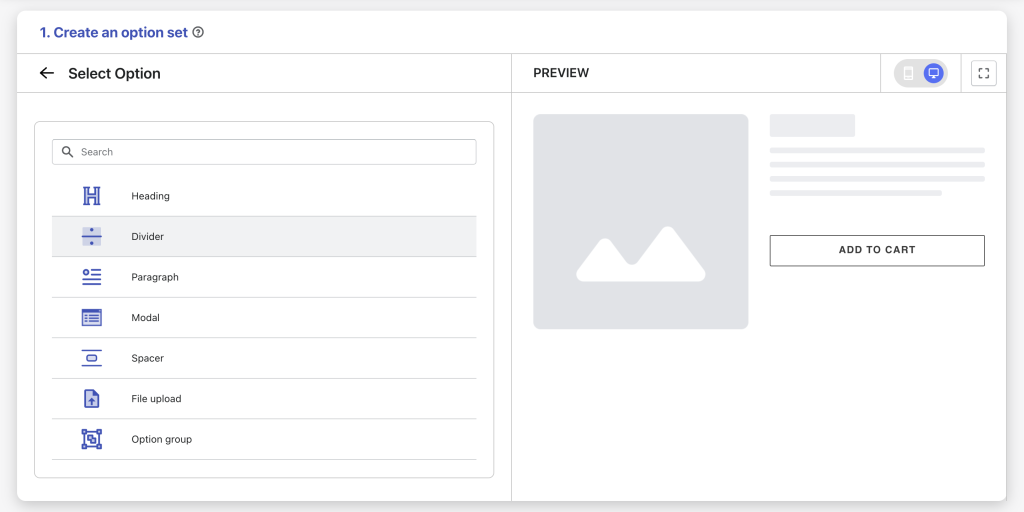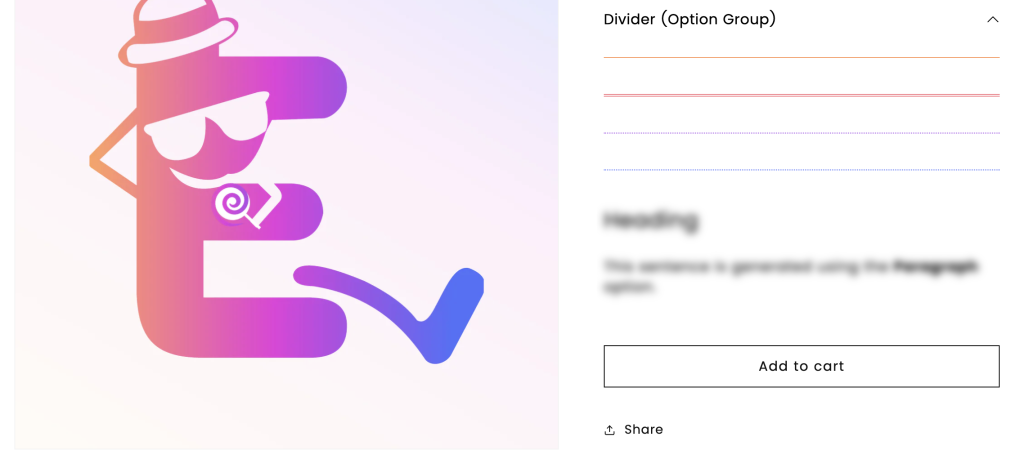 Option Settings #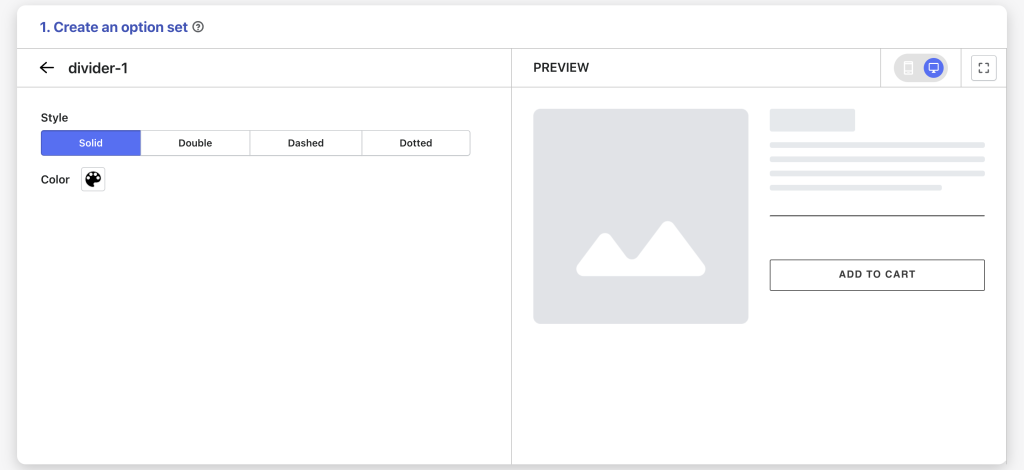 Style: Choose from four divider styles: solid, double, dashed, and dotted. Select the style that best complements your product's design and layout.
Color: If desired, you can select a color for the divider to further customize its appearance and alignment with your product's visual aesthetics.
Need Assistance? #
If you run into any challenges while configuring your custom options, feel free to reach out to us for assistance through our convenient in-app live chat, by submitting your request via our contact form, or by sending an email to support@tigren.com. We're here to help!