Access the Your Option Sets page
Select the checkbox next to the option set(s) you want to export.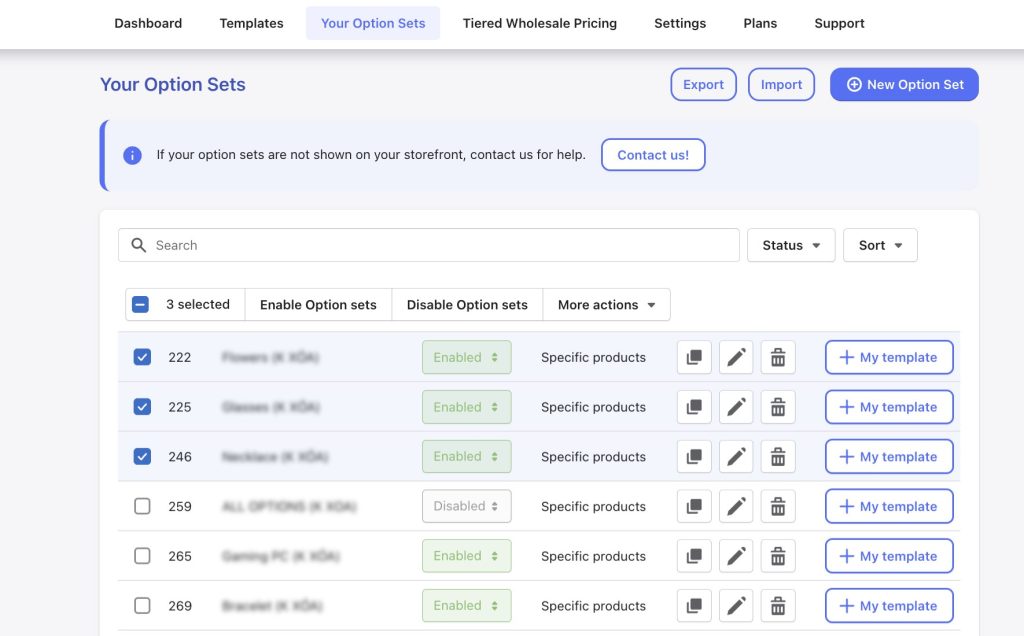 Choose the Selected option sets option to export only your selected option sets.
Click Export to start exporting and download your export file.
Then, the app will generate a CSV file containing either your selected option sets or all option sets, based on your choice. Save the file on your computer to ensure data preservation.
If you need to make bulk edits to your data, follow these steps:
Open the exported CSV file.
Make the desired changes to the data.
Re-import the modified CSV file into the app.
Notes: When re-importing, the app will add the new data to your current option sets list. To avoid duplications, if you only want to use the updated data, re-import the file and then delete the old option sets.